Came back from the annual chalet (resort) outing with the 13 Apostles gang and I love it! The trip was worth it, though I had tons of kamagra effects emails and work waiting for me when I come back.
Time really flies.
It has been 4 years since our first meeting and we are still going strong as a group of very good friends Generic Levitra Professional Online Pharmacy | Buy Levitra Professional | Cheap Levitra Professional | Order Generic Levitra Professional Online without Prescription that started off from a gaming guild.
I joined 13Apostles guild in July 2004. We were playing Ragnarok Online in a Singapore-based private server back then. There were many big guilds in the server, many offered their invitation and I chose cialis bestellen cheapest propecia the apostles. Very good choice I made back then, it changed my life totally from there.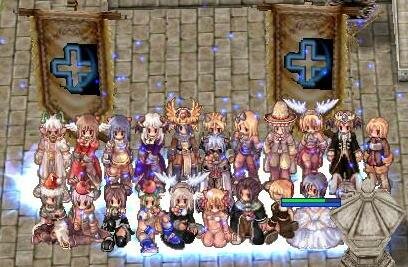 Our guild group photo in Ragnarok Online
In end of year 2004 the guild decided to bring the online friendship out into the real world. Hence we had our first chalet outing, and weekly group meetings ever since. We had become a very close knitted, tight group of friends. And this group remains one of the group of friends that I really love to be part of.



Guild Logo
13 Apostles cytotec side effects FOREVER!!!